ABOUT THESE
SERIAL STORIES
Written by Robert
Yellin, these serial stories about Sake
Drinking Vessels
first appeared
in Honoho Geijutsu
between 1997 & 2001
(# 49 thru # 68).

In 2002,
the series was
picked up by
Yakimono.net, our
Japanese language
sister site.







Sake Vessels
Shapes Guide
A photo tour of
sake cups/flasks




Sake Vessels
JCS Awards 2004
60 Photos




Yellin's gallery
sells pieces from
the kilns of Japan's
finest potters



Last Update: Jan. 26, 2005

COMPLETE LISTING
OF SERIAL SAKE STORIES
All Stories by Robert Yellin

Click image to jump to related artist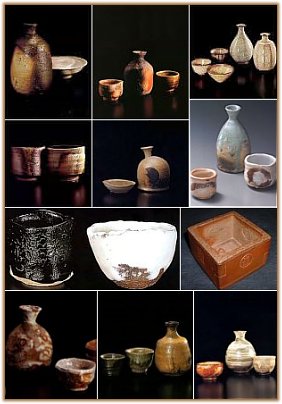 COMPLETE LISTING OF SAKE STORIES IN THIS SERIES
!! Most Recent Update Always at Top of List !!
This monthly series was discontinued as of Jan. 2005.